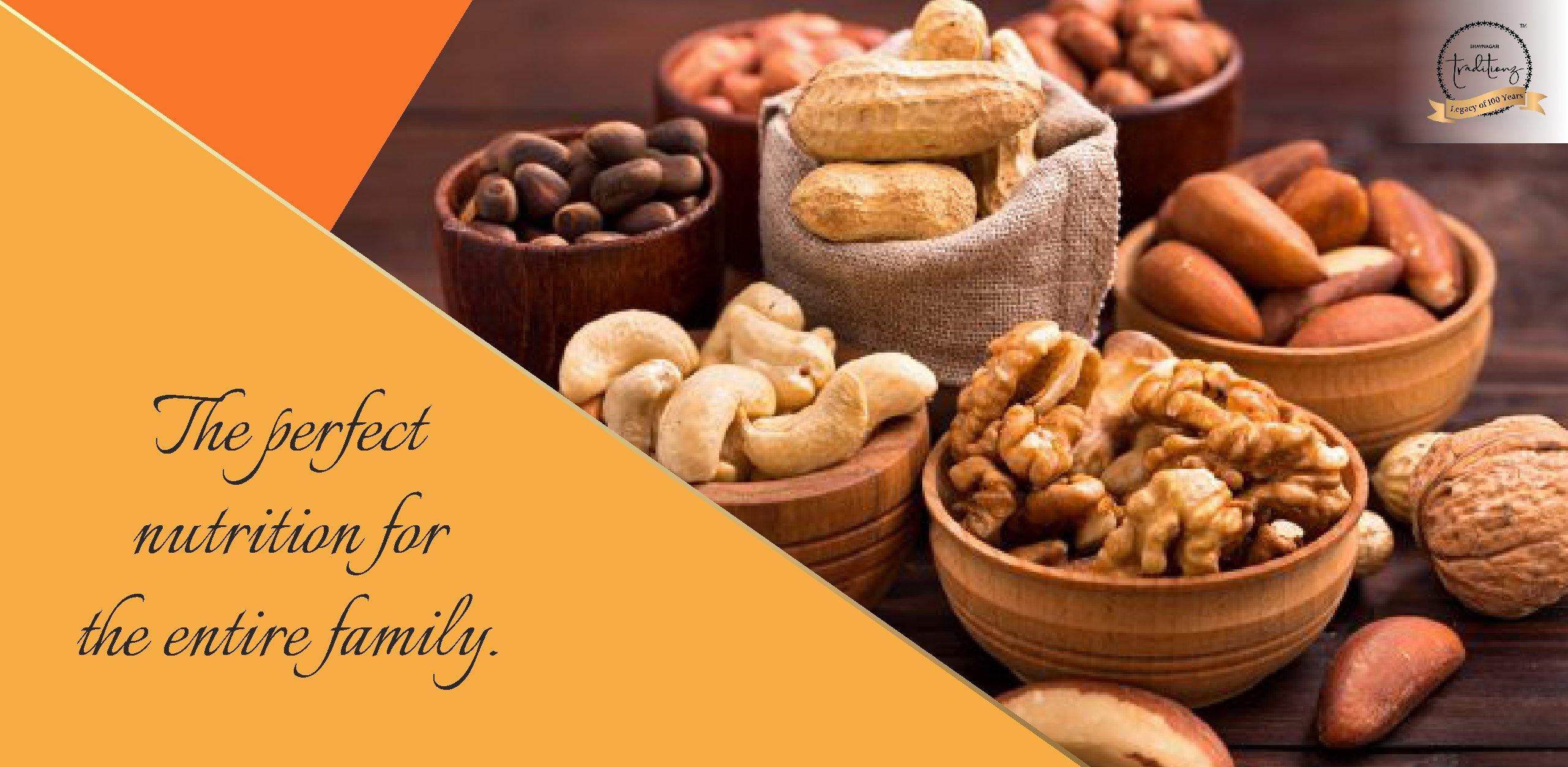 In today's fast-paced life, being healthy & safe is of immense priority. Dry fruits are the powerhouse of nutrients as they offer numerous health benefits. Some key factors on why we should embrace dry fruits in our life:
Maintains a healthy heart

Boosts Immunity

Healthy bones

Enhance brain function

Lose weight
Amidst the current times when immunity plays a key role, we offer a plethora of premium dry fruits that are a rich source of immunity boosters. Bundled with potassium, calcium, essentials oils, proteins and more, antioxidants help to fight infections and illness.
Zinc is one of the most essential minerals needed to boost the immune system. The recommended intake is said to be 8mg for women and around 11mg for adult men. We bring in the utmost quality of delicious Cashews that are a rich source of zinc. Walnuts on the other hand maintain healthy cholesterol and decrease the blood pressure levels. Bhavnagari Dry-fruit Co. has always focussed on promoting a healthy lifestyle with our wide range of dry fruits.
Browse our products and explore a wide range of dry fruits on display. We have partnered with the best global farms from where we pick up the choicest of dry fruits and serve you - with 100% freshness & quality taste.